59S (X1) Portable UVC LED Mini Sterilizer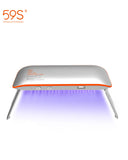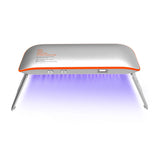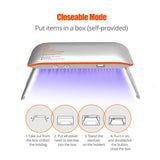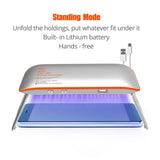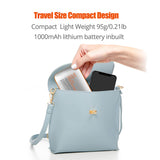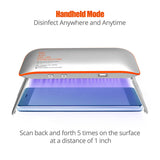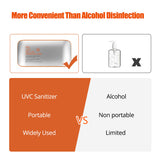 59S (X1) Portable UVC LED Mini Sterilizer
Description:

1. Mini UV Light Sanitizer - Got FDA, SGS certificates.

2. 59S, THE PIONEER OF UV CLEAN - Self-developed chip third-generation 10000 hours long-lasting LED UV light beads.

3. NO RADIATION, NO OZONE, NO CHEMICAL - Powered by 6x UVC LED to disinfection. No water or chemicals needed.

4. COMPACT & EASY TO USE - X1 Sterilizer is compact and portable to bring. It is convenient to clean whenever and wherever needed.
How Does UVC LED Product Work?
UV-C has been used to clean on surfaces, in the air, and in the water. It's widely used in cupboard cleaners and cleaning devices in the hospital.
 Item specifics:
Brand: 59S
Model: X1
Color: white
Net Weight: 200g
LED QTY: 6pcs
LEDs Lifetime: 10000h
Power: 4W
LED wavelength: 260-280nm
Input Interface: Micro USB
Rate Input: 5V=800mA
Size: 140X69X17mm
 Packing list:
1x Mini UV Light Sanitizer X1
1x Power Adapter
1x User Manual
About 59S:
59S specializes in UV LED products. It mainly makes cleaning faster and easier, everyone to live a healthy life. We work with designers, industrial designers, and innovators around the world to bring great ideas and amazing products to life. With its global recognition today, 59S is now providing clean products for every occasion of your life, no matter if it is for home, business, travel, or healthcare.