About 59S
59S The Leading and Pioneer of UVC LED Light Sterilization Industry
59S, The Pioneer of UV LED Disinfection
59S strives to develop, innovate, and focus on utilizing the latest UVC technology with easy-to-use devices ( built-in long-lasting gold UVC LED chips ). With the value of courage, the passion of original thinking, and independent producing line, 59S have improved technological innovation capabilities in smart appliances, disinfection, and lighting to provide you an experience that you can disinfect belongings at the most convenient way and a reasonable price.
59S products are totally 100% ozone free, chemical-free, and eco-friendly. 59S products include mum and bab, mobile phones, glasses, clothes, jewelry, medical series, household series, beauty series, travel series. 59S products are tested for effectiveness and have complete test reports such as SGS, FDA, EPA, CE, BSCI, etc.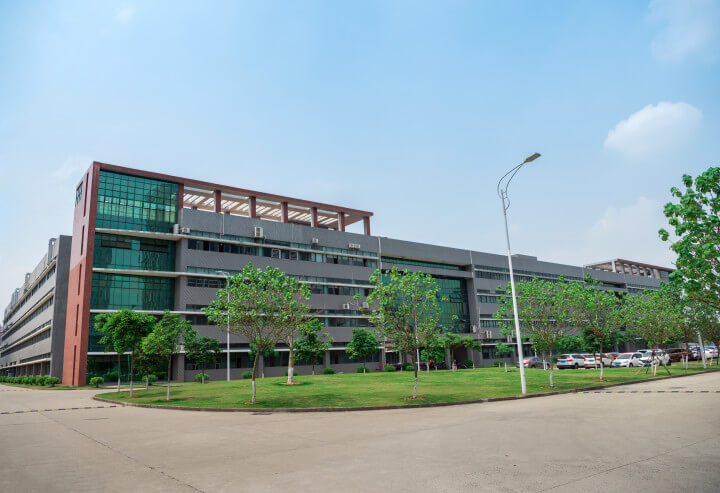 Why Choose 59S
1. Clean all the things with UVC LED Light that fits. 59S specially designed UVC LED light clean products to ease the insufficient supply of accessories situation. Cellphone and accessories will keep clean by a scan by UVC LED light.

2. 59S, The Pioneer of UVC Clean. Self-developed chip third-generation 10000 hours long-lasting UVC LED light beads.

3. No Radiation, No Ozone, No Chemical. Powered by UVC LED light, disinfects and eliminates up to 99.9% of germs and bacteria. No water or chemicals needed.

4. Protection and Safety Design. With its inbuilt smart sensor, UVC LED Light will shut down automatically when it is overturned during the cleaning process.

5. Compact and easy to use. The UVC LED light is compact and lightweight. It is convenience to clean whenever and wherever needed. For Home, office, and travel. Apply directly to the surface of the sofa, bed, bathtub, towel, mat, carpet, keyboard, mice, and more.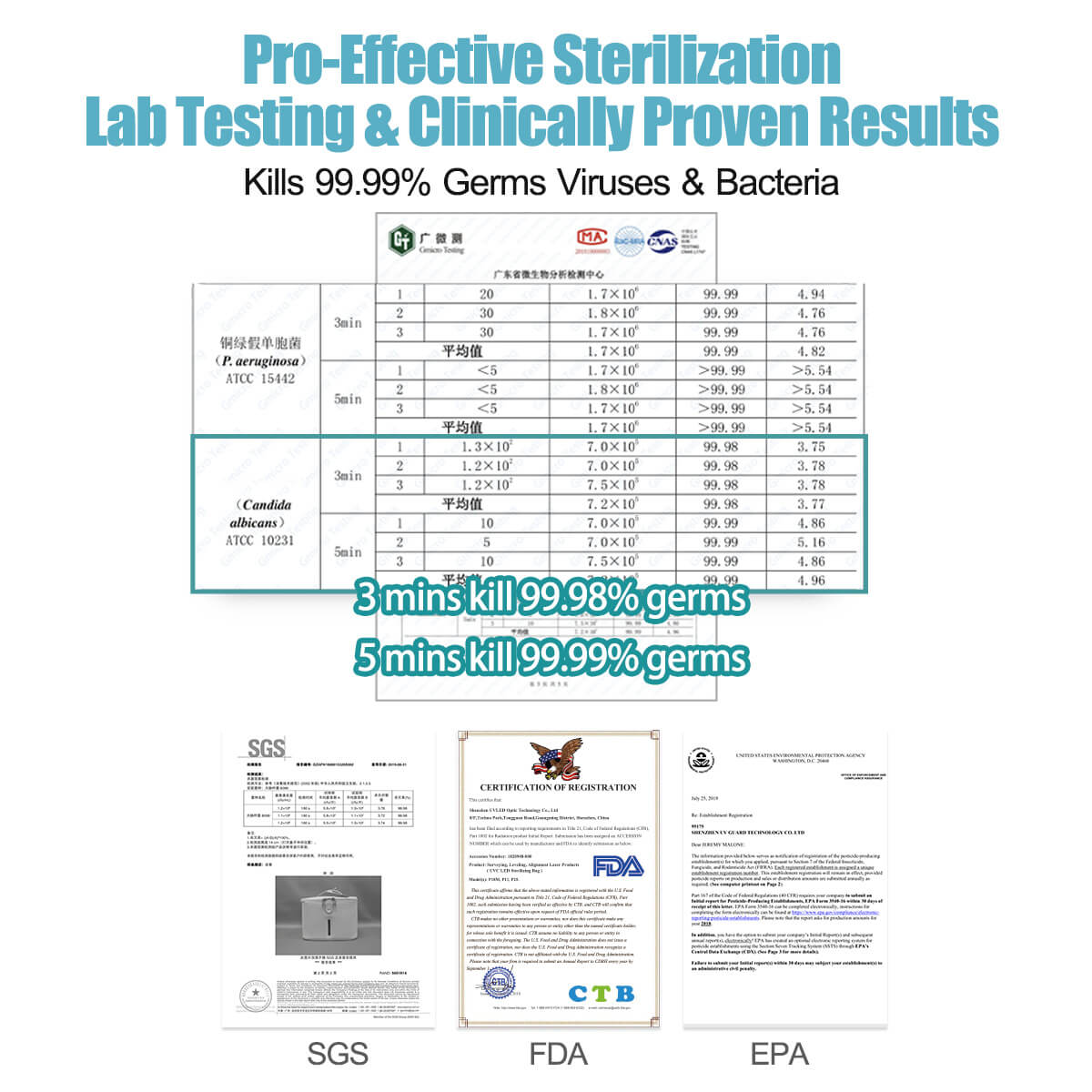 Real 59S UVC LED Beads
Please carefully identify the real 59S products and 59S UVC LED beads. We know that there are many products on the market that imitate the functions of 59S products, but most of them can only emit blue and purple light. Many products even copy our products directly in terms of product appearance. The product looks the same, but the vast majority of products have no disinfection or sterilization function at all.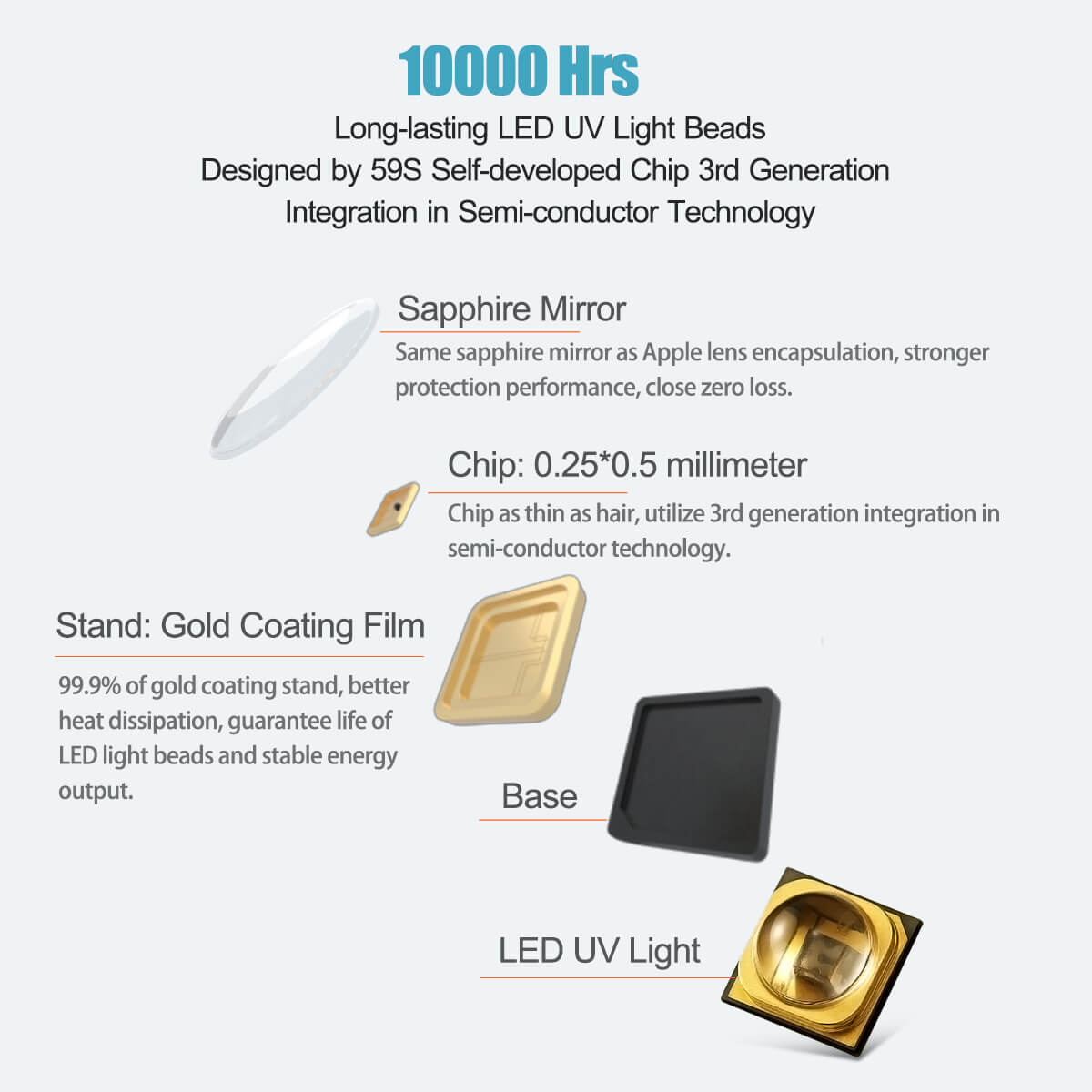 59S' Award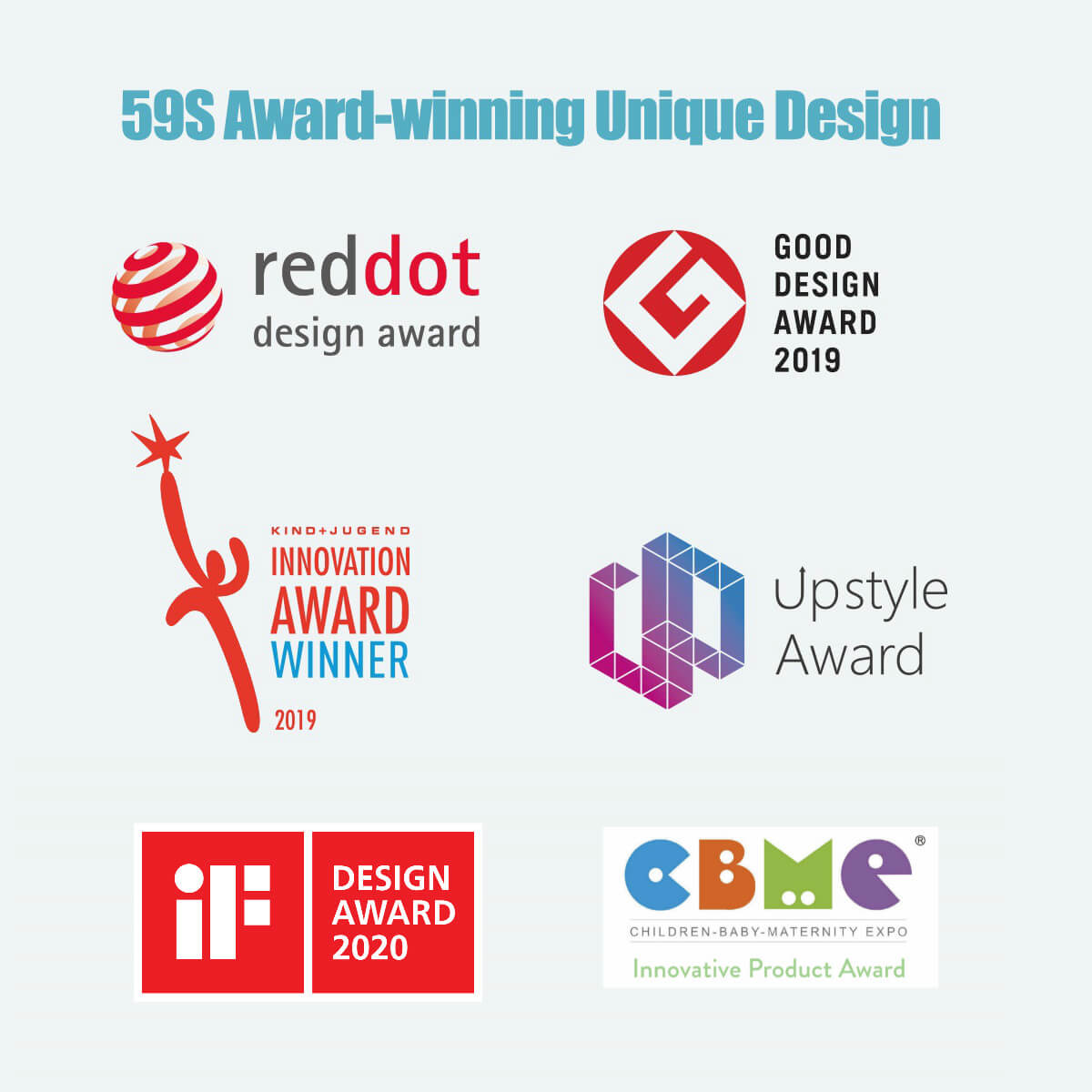 59S Product Line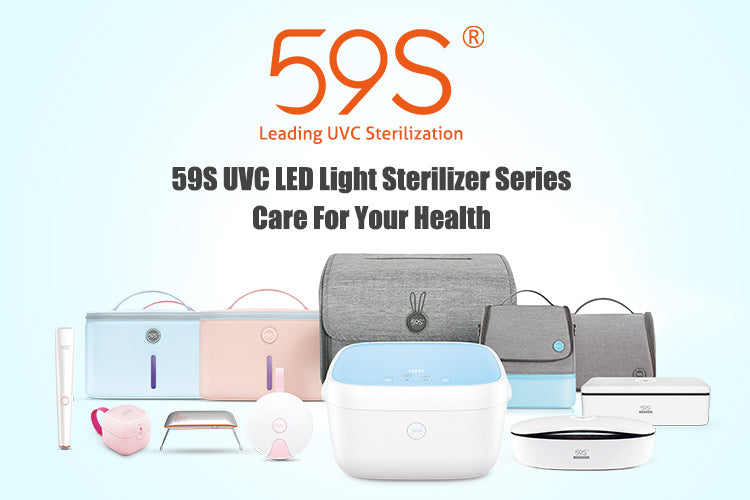 59S Values
59S Brand Concept
59S Means easy, kind of life attitude, and easy love. Life is busy, always. People don't have enough time, but everyone can take 59S to give love to yourself, and your family. Sterilization with 59S UVC LED Light.
59S Brand Positioning
The Pioneer of UVC LED Light Sterilization
59S is the Pioneer of UVC LED Sterilization in global. The first company to make UVC LED Sterilization products MP successfully.
1 out of every 2 UVC LED beads in the world comes from 59S.
Meaning of 59S UVC LED Sterilization
Make Sterilization Easy
Leave Mom's "hands-free" Set Mom's worry-free for children's health Protecting Kids becomes easier from now on.
59S Vision
Make Sterilization as easy as washing hands. Everyone can afford it. Everyone would like to use Less disease for everyone.
59S Brand Proposition
59S Never advocates excessive sterilization, 59S makes sterilization easier for those necessary sterilization demands. Like W.H.O advocates everyone to wash hands often, 59S reduces the harm of germs and lessens the disease for people.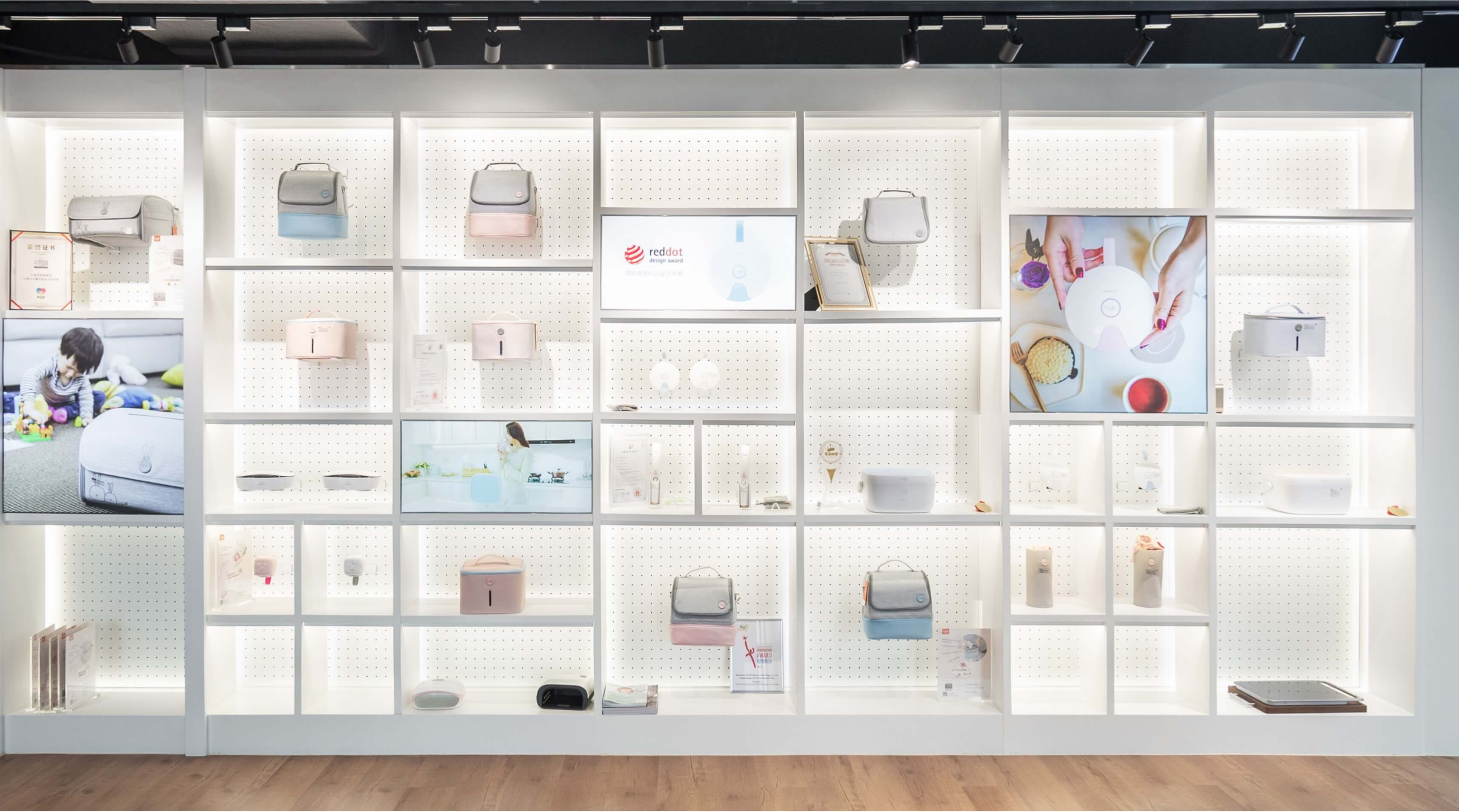 Countries Launched 59S

59S Partner Project