59S Breast Pump UVC LED Sterilizer Bag P14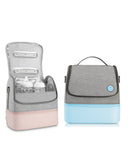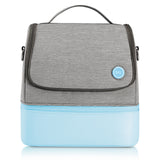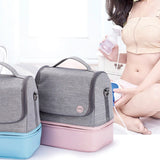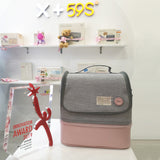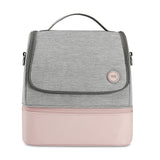 Portable UV Sterilization Bag for feeding bottles.
Sterilization for breast pumps and feeding bottles, one-click to go, sterilization is always on the go within 3 mins.
About the product 59S Breast Pump UVC LED Sterilizer Bag P14
➤Ultraviolet (UV-C) light eliminates bacteria, viruses, fungus, molds, etc by destroying DNA physically.
➤ Removes milky taste of baby bottles
➤ Easy to use: Close it and press the button twice, finish in 59 seconds
➤Convenient for working mums: The first floor sterilize breast pumbs and baby bottles, the second floor storage breast
milk(need to put in ice pack)
➤Two types: With rechargeable battery and without battery
➤Other application: sterilizing baby clothes, toys, toothbrushes and anything can be put into.
➤12-month warranty

Item specifics:
Brand Name: 

59S

Disinfection time: 

59 seconds

Model: 

P14

Power Source:

Electric

Color: blue/pink

LED QTY: 

17pcs

Input Interface:

Micro USB

LED Wavelength:

260-280nm

Size:250

*270*170 mm

Net weight:

600g

Power:8

W
How to use
We promise
Our items go through a lot of testing and certificates then release.
Certifications:
Testing: 
Application
Win 

kind + jugend Innovation Award Winner 2019