59S UVC LED Light Sterilizer Box S1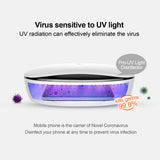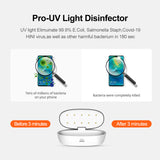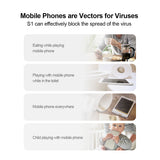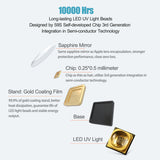 About the product 59S UVC LED Light Sterilizer Box S1
Far-UV Light Disinfector:  This sterilizer disinfects by emitting ultraviolet light with a wavelength of 260nm-280nm through 10 LEDs
Disinfecting Quickly: Estimated Very high germs in 3 Mins.
Safety Protection: Built-in particular safety switch, the UV LED light will be shut off once the sterilizing box is opened.
Sterilizing Principle: UVC LED light kills bacteria by destroying DNA or RNA, to stop them from reproducing and generating.
Application: Sterilizing for any of surfaces, such as a smartphone, a shaver, nail scissors, glasses, cosmetic tools, etc.
Warranty: One-year warranty
Item specifics:
Model: S1

Wattage: 7 watt

Input: 10V=700mA

Wavelength: 260-280nm

Chip Quantity: 10 pcs

Lifespan: 10,000h

Net weight: 620g

Size: 8.5x4x2.8 inches

Input connector: Type-C USB
How to use it?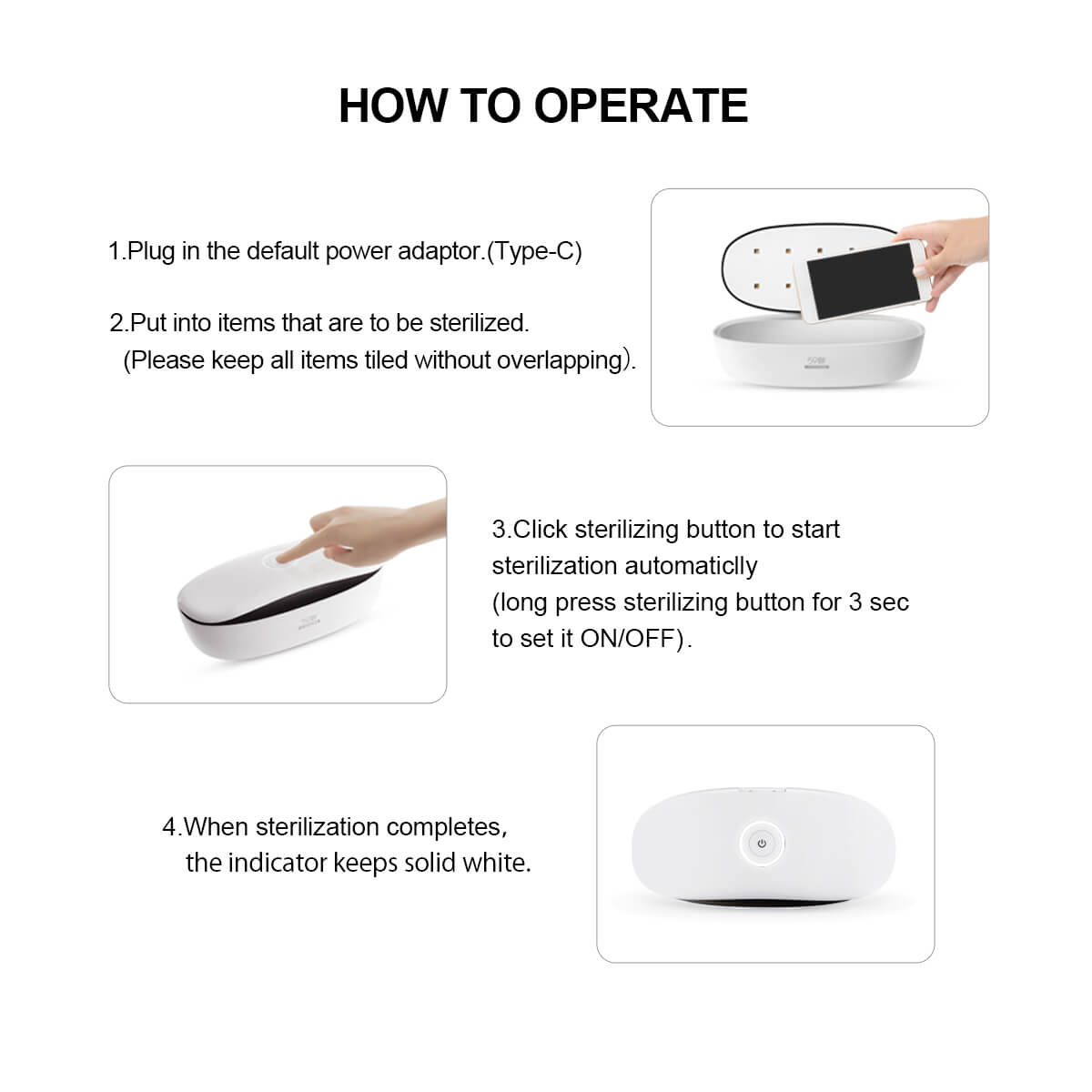 How does the Ultraviolet Sanitizer work?
Why UV-C Technology?
UV-C has been used to kill germs on surfaces, in the air, and in the water. Ultraviolet light kills germs and bacteria by destroying DNA & RNA and has been proven sterilization rate up to Very high. It's widely used in cupboard sanitizer and sterilizing devices in hospitals.
There are heat-resistant germs("mad cow" Virus)
Cold-resistant germs(avian influenza virus. Yell bacteria)
And drug-resistant germs(Superbug)
But NO LED UV-resistant germs.
We promise
Our items go through a lot of testing and certificates then release.
Certifications: